I went to TOM TOM a few weeks ago.. I actually have gone there for several times.. And I love each time I went there..
I love the vibe that TOM TOM give throughout the restaurant, with the wooden tables and the chairs just give you the comfort feeling to stay longer there.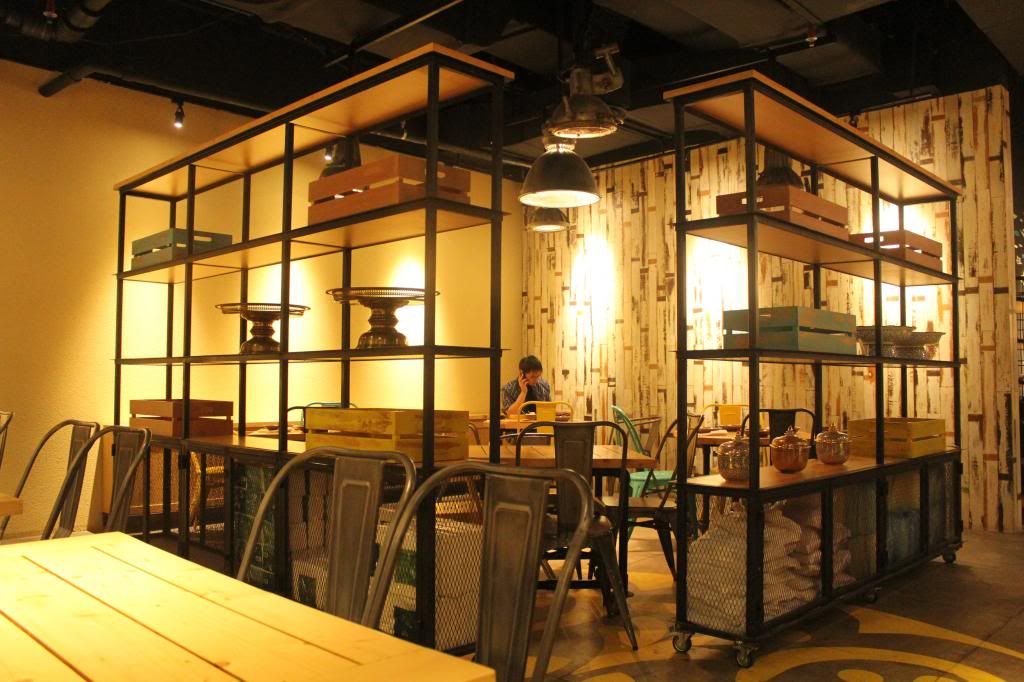 Tom Yum Taley (IDR 88.000,-)

I love their Tom Yum! The spicy and sour seafood broth with lots (seriously generous) of seafood in it. Prawns, sliced squid, mushrooms, fish ball topped with coriander leaves. So refreshing!
My boyfriend, Mr. E, who doesn't really like tom yum before (because sometimes it's too sour) love this one so much..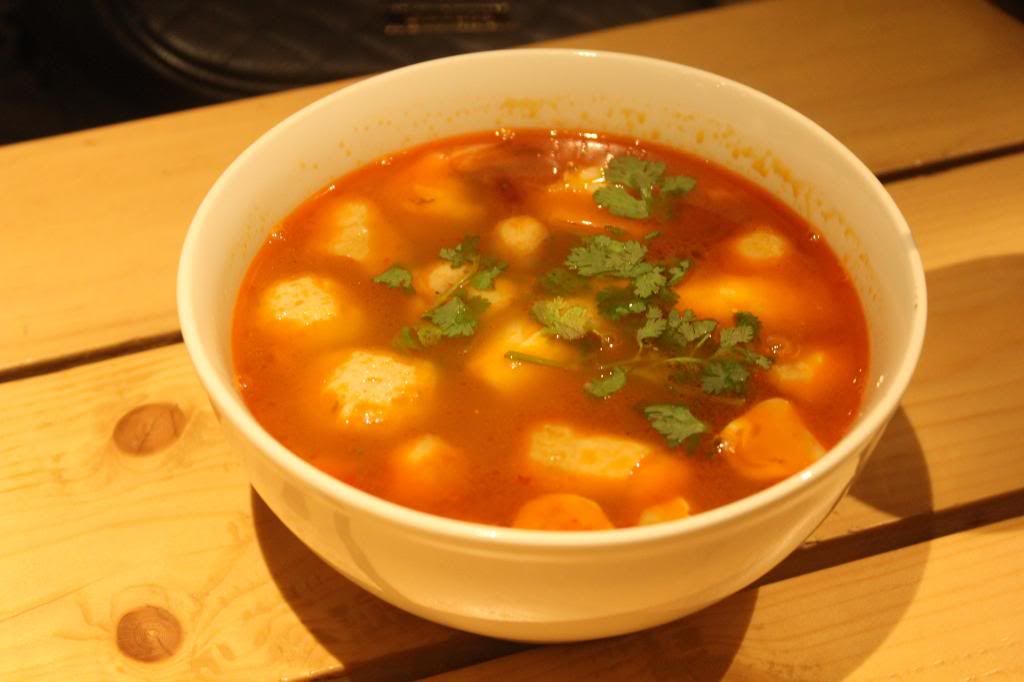 Keng Ped Khai (IDR 58.000,-)

This is Thai Green Curry with Chicken and Eggplant. Perfectly cooked chicken and green eggplant. Pretty nice!



Honey Garlic Crispy Chicken (IDR 50.000,-)

I love this crispy chicken soooo much! I can't stop eating this, although it might looked a bit odd since there's so many basil leaves in there but the that leaves makes everything better.. Definitely a recommended dish!



Kai Ho Bai Teay (IDR 40.000,-)

Traditional deep fried chicken infused with pandan fragant with sweet soy sauce. I think the chicken need more pandan fragant because I can barely taste and smell pandan on it also the soy sauce was just a little bit ordinary.



Khao Pad Keprau Kai (IDR 55.000,-)

This is also a recommended dish, spicy, savory and fragant. Mixed the rice with the minced chicken together, so tasty!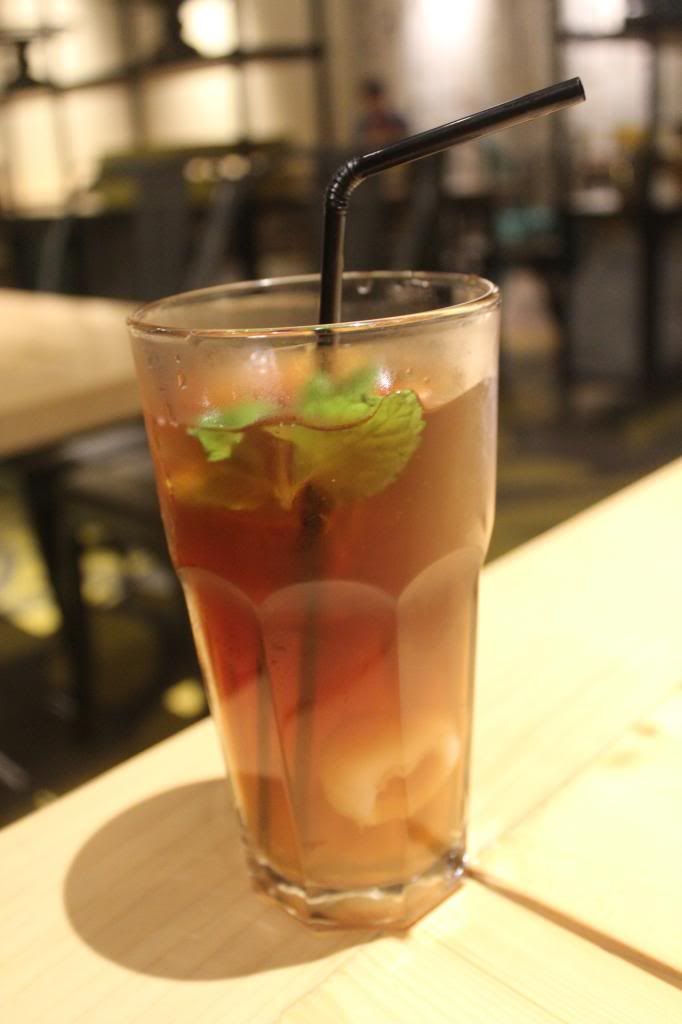 Thai Iced Tea (IDR 28.000,-)
I'm a sucker for Thai Iced Tea and this iced tea pretty much what I wish for. I drink 3 glasses of this tea (it shows how much I love thai iced tea). Love it! *sluurp*
Dessert!
Khao Niaw Mango (IDR 45.000,-)
A fan of the mango (so sweet and nice) but not quite a fan of the sticky rice and coconut cream. I guess the coconut cream was a little too thick for me.
Overall it's a pretty tasty experience, I will definitely back for more..
TOM TOM
Grand Indonesia
5th Floor, West Mall.
Jakarta
instagram: @tomtomjkt