Last Wednesday I went to Grand Indonesia with my brother to find some clothes from him.. My brother is a bit picky with his clothes.. He will wear his favorite t-shirt over and over again until my mom (and me) yells at him.. He is into science and everything.. His favorite t-shirt? The one with shark print on it.. :)
So here is my review about Kenny Rogger's Roasters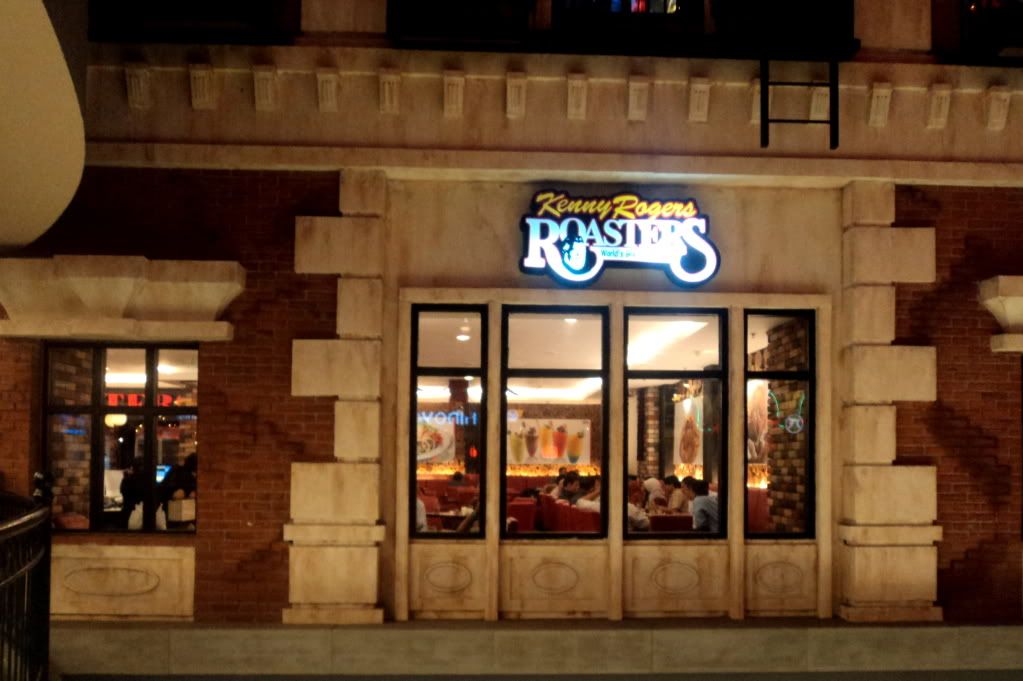 I like the atmosphere in this restaurant.. It's very comfy yet friendly.. On that time, the staff was apologizing to me when my food takes a longer more time to wait.. I don't even complain even once.. So I think they have been trained perfectly.. That's a great service..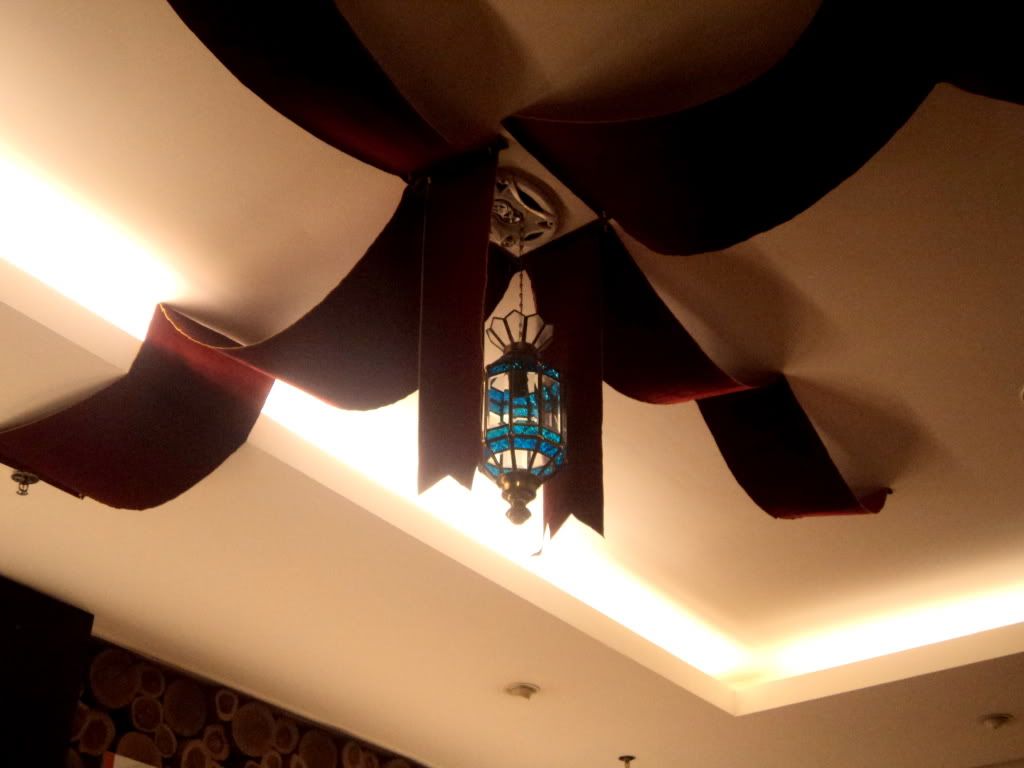 When I got here, there were lots of peope.. It's because people are going to have their iftar (break fasting)..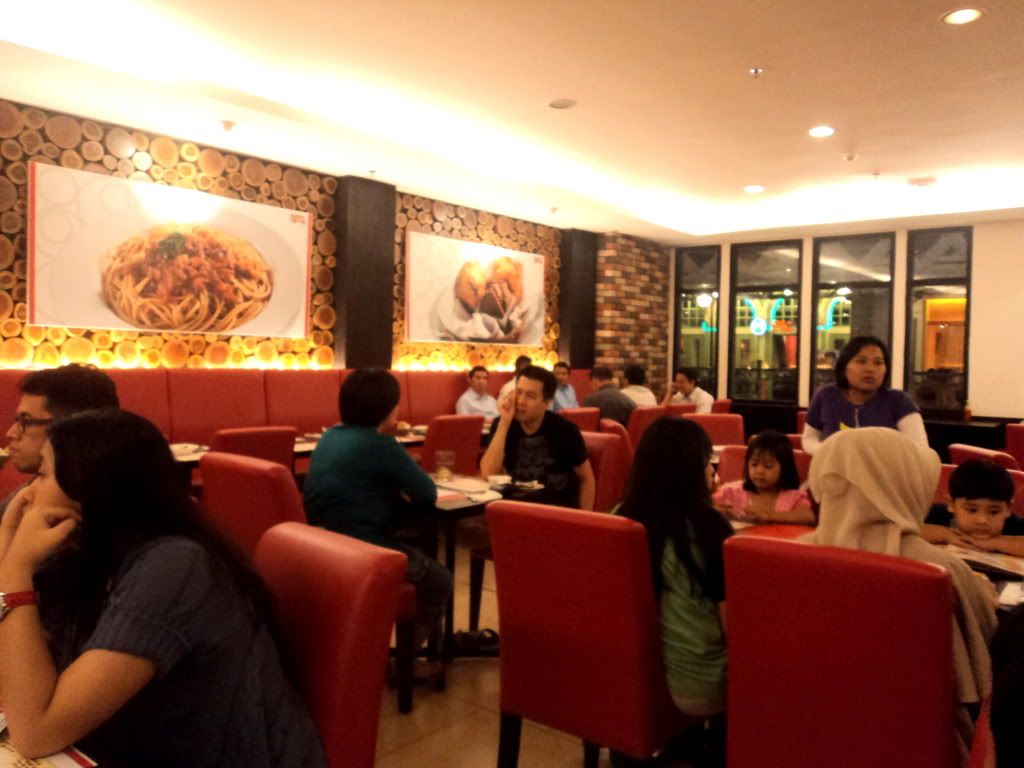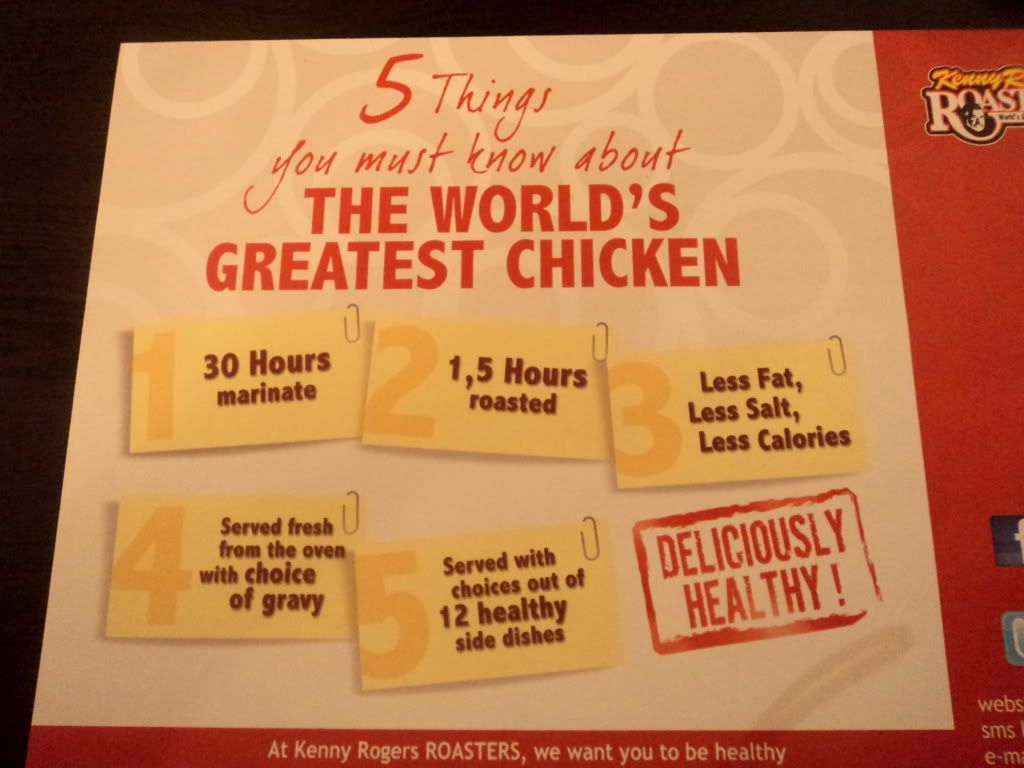 A mouth-watering menus.. Yum!!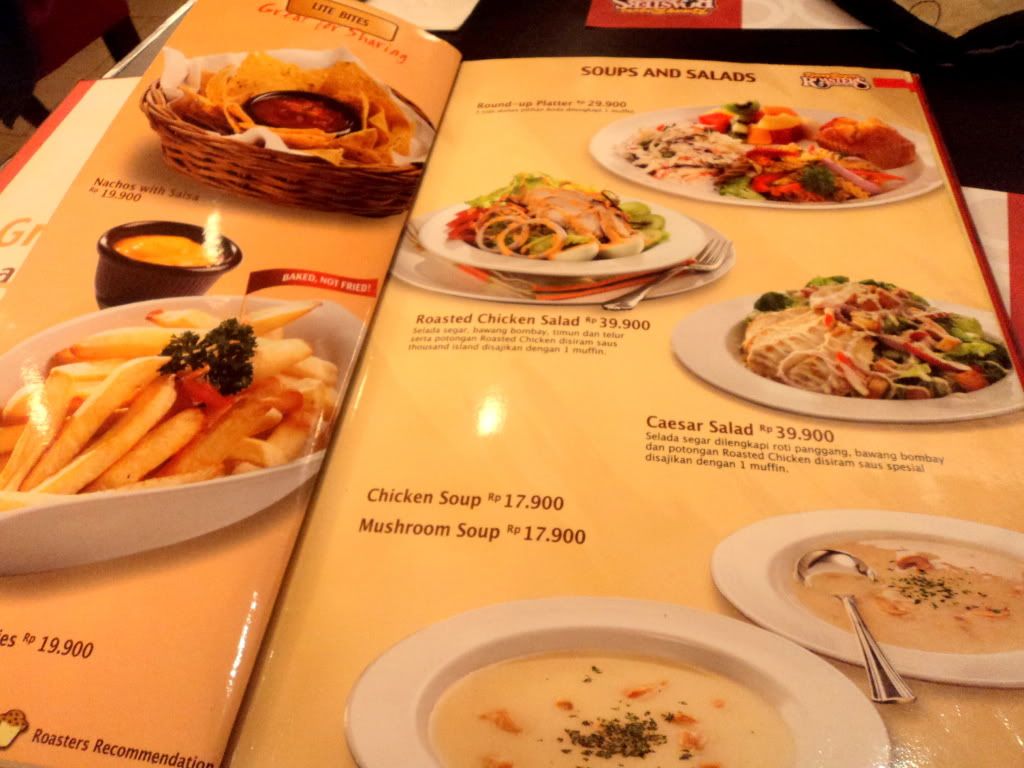 We both loves a great lemon tea, Kenny gives us that..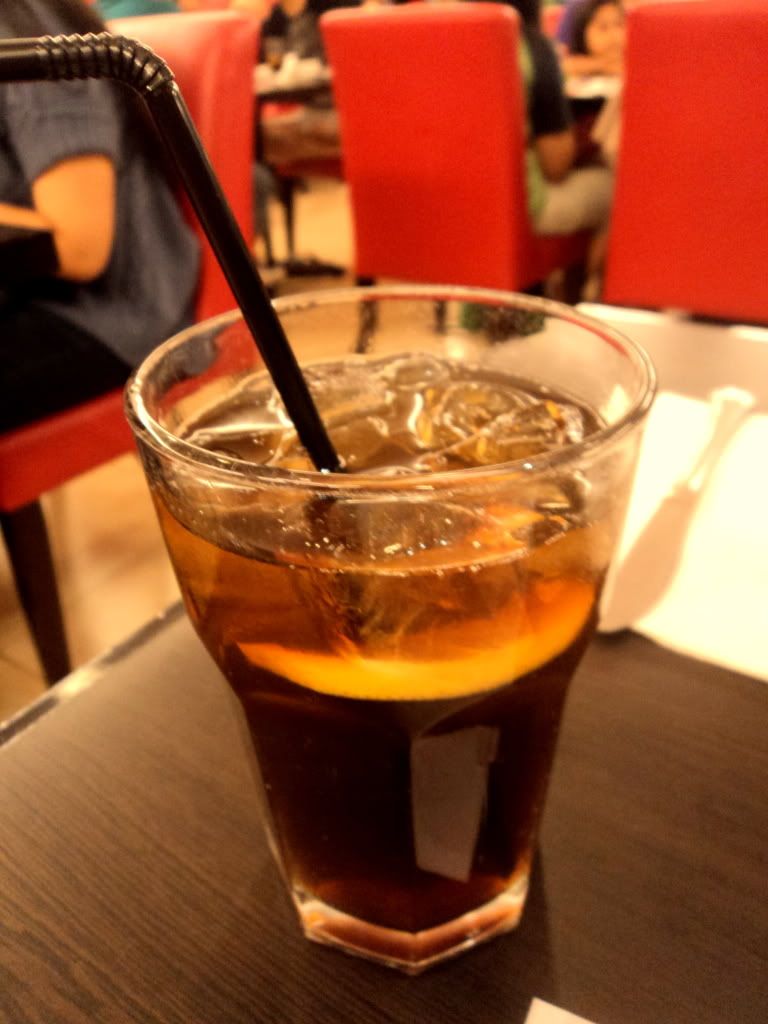 We have this muffin for our iftar.. Well my brother did, since I'm not fasting on that day.. It's chocolate muffin, with raisins inside.. Tasty!! Nice and moist.. I crave for more.. And by the way.. The have promo for this muffin.. If you order for a dozen muffin, you will only pay for half of dozen..
My brother ordered Chicken Pasta Meal.. That is chicken of your choice (thigh or breast) with spaghetti bolognese and side dish of your choice.. There are three types of sauce for your chicken, that is original mushroom, spicy barbecue, and black pepper sauce and he chose spicy barbecue.. Then you could choose lots of side dish to choose, this time he chose mashed potato with chicken gravy..
My choice?
I chose Arabian Chicken Meal.. I've been craving for Arabian and Middle Eastern food then when I found this meal on the menu without a doubt I ordered this menu.. It's arabian sauce chicken with briyani rice, a side dish and a muffin..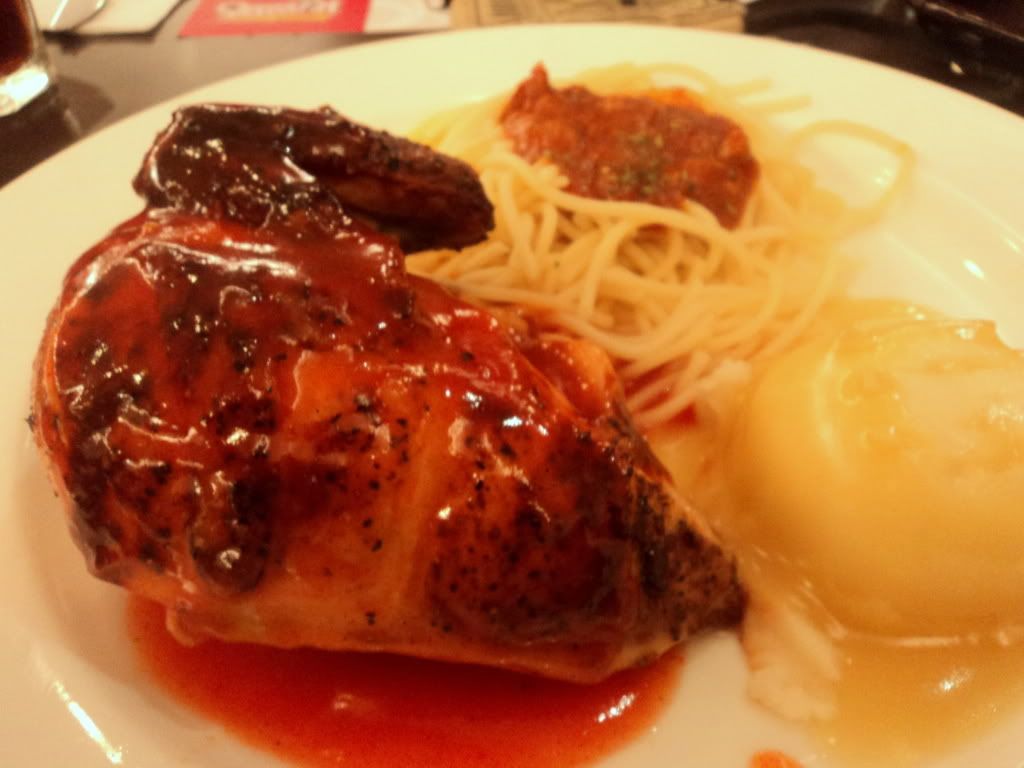 A really smooth silky mashed potato laced with buttery, creamy chicken gravy which kinda taste like chicken soup.. Really nice bolognese.. You can really taste the tomato but for my taste it needs more herbs maybe bay leaf..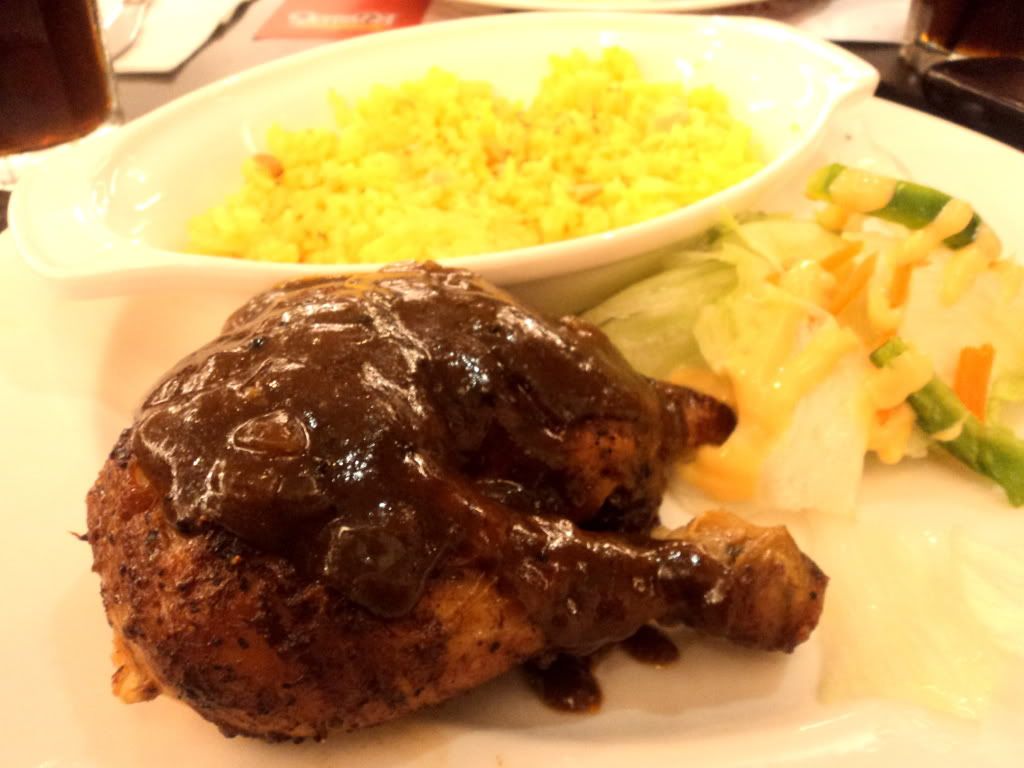 I satisfied with this dish since I am craving for an Arabic taste.. The sauce was really spicy.. The taste of cloves, nut meg and black pepper were very dominant especially the cloves.. Briyani rice was very mild and the peanuts create some texture to the rice.. When you combined them together, it matches perfectly.. And the refreshing salad (my chose for side dish) makes them so perfect..
The best part of Kenny Rogger's Roasters? Man.. Those chicken were so tender.. As soon as you stick your fork through it, it falls off from the bone.. I don't really need a knife to separate the meat from the bone.. I only use the knife to cut the meat into small bites..
If you seek for American comfort food, you have to go to Kenny Roger's Roasters (KRR).. It will satisfy you.. Trust me!
KRR Pondok Indah Mall 2
Restaurant Row Lantai 3 Pondok Indah Mall 2
Jl Metro Pondok Indah Blok III B Pd. Indah no.345
021 - 7506877

KRR Pacific Place Mall
Pacific Place Mall UG-99 Sudirman CBD Lot 3-5
Jl Jend Sudirman Kav. 52-53 Jakarta 12190
021 - 51400541

KRR Grand Indonesia
Grand Indonesia Lantai 3A Westmall ED1-08
Jl MH Thamrin no.1 Jakarta Pusat 10310
021 - 23580739

KRR Mall Of Indonesia
Jl Boulevard Raya Barat
Mall Of Indonesia Lantai 1 Blok D2 Kelapa Gading
021 - 45868165