Hello there guys...
A few days ago I went to a place called "Rumah Sushi" (Sushi House). Yup.. They sell sushi.. You could probably know that from the name of this place.. I kinda find it very interesting.. :D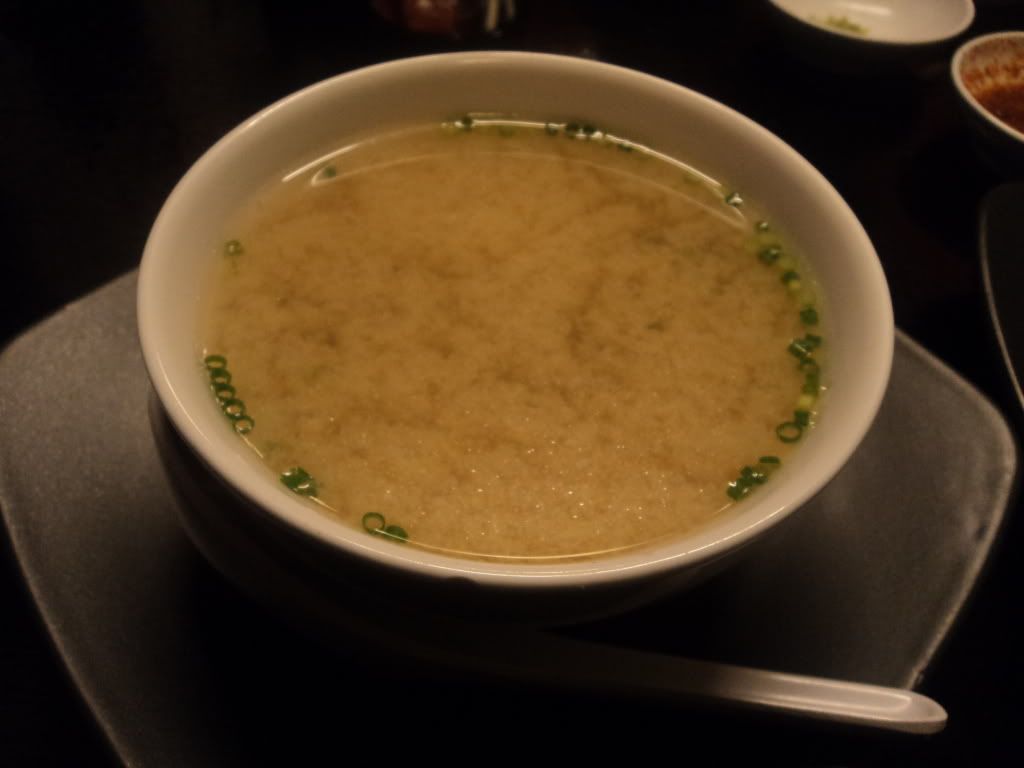 Miso Soup (5k)
This is a very light yet delicious soup with tons of tofu in it.. They really are generous with the tofu, because at some place they serve a little amount of tofu. Yaayy!!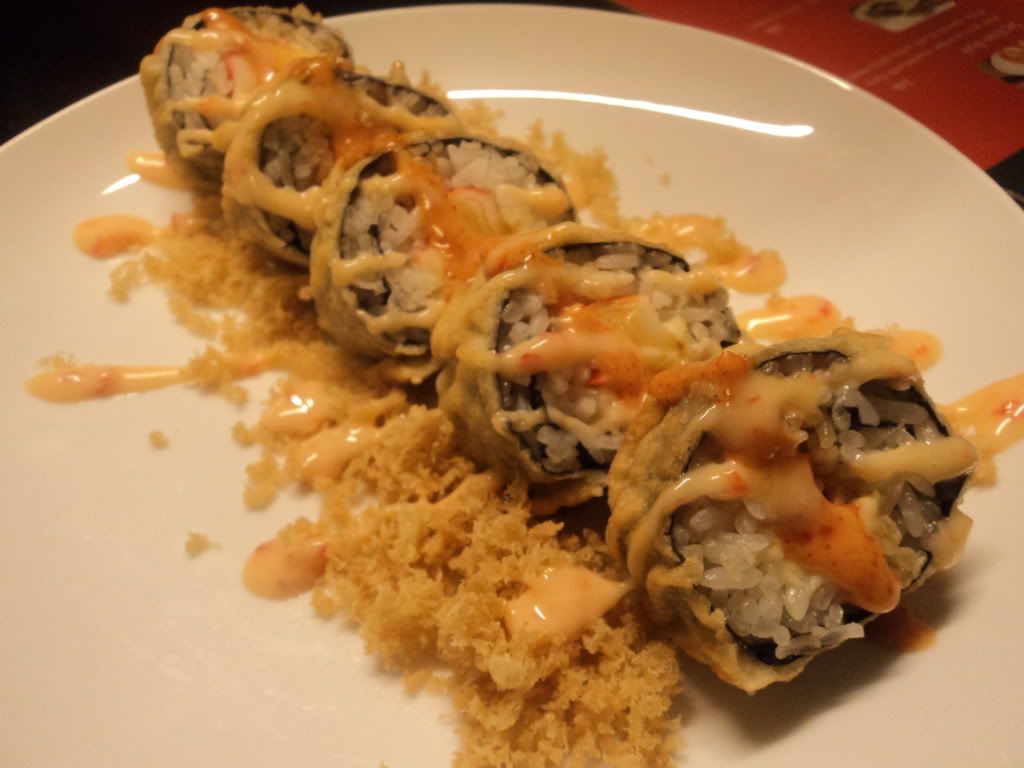 Tomodachi Roll (22k)
(Kani with melting cheese, deep fried with tempura batter)
I like this roll. The cheese just melt in your mouth, but the kani just disappear maybe they should put a bigger chunk of kani inside it so you could taste the kani. Overall this roll is really nice.
White Angel Roll (42k)
(Ebi Tempura, Kani, Calamari Ring, Onion Ring, Purple Cabbage Salad, White Sesame Seeds with Medium Spicy Mayo)
It's one of their best roll. You could find so many texture in this dish. Crunchiness of the ebi tempura and calamari ring, spicy mayo and soft rice pop up in your mouth.
Red Demon Roll (45k)
(Ebi Tempura, Kani, Fresh Salmon, Togarashi, Crispy Shred and Extra Spicy Mayo)
This one is the Best, I think. My brother always said "The salmon just melt in your mouth" over and over again until they were all finished. He loves this roll and so do I. I found the mayo just not as hot as I imagined. But I truly love this roll so much. My favorite so far! :)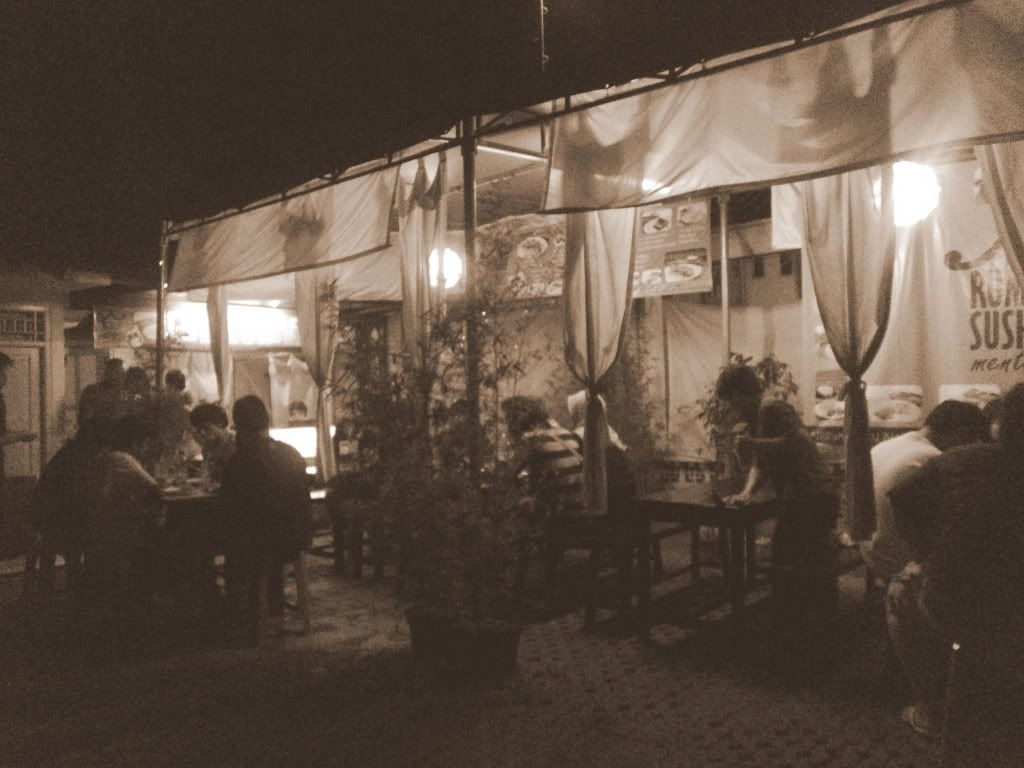 Hungry?? Drooling over those sushi above?
Just come to Rumah Sushi
Jl. Syamsu Rizal No. 2, Menteng
Jakarta Pusat
Weekdays and Sundays : 15.00-22.00
Saturdays : 17.00-24.00
Mondays (Day Off)
PS: I surely wanted to visit them over and over again.. They have a lot of sushi rolls that I haven't tried.. :D